Approved Provider and Centre offering
OFQUAL Regulated Qualifications
Bisp Training is an Registered Awarding Centre and operates accordance with Ofqual Approved partners such as Qualsafe and HABC as well as with HSENI, CCEA, NBE and CITB.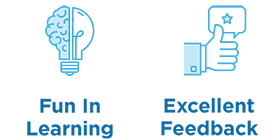 Promoting Safety from the Workplace to the Home
At Bisp Training Ltd we believe that learning should be fun and should inspire delegates to positive behaviour change both at work and at home and this is reflected in our training delivery and workshop facilitation.
Our First Aid at Work courses and all our safety training courses are continually updated with the support of our affiliated organisations.
Whilst most of our training is hosted in-house by clients for up to 12 delegates, we also offer courses for those clients requiring fewer individuals to be trained. We also offer Workshop Development and Facilitation.
Businesses and Organisations across Northern Ireland continue to come back to us because we understand their needs and we deliver for them every time.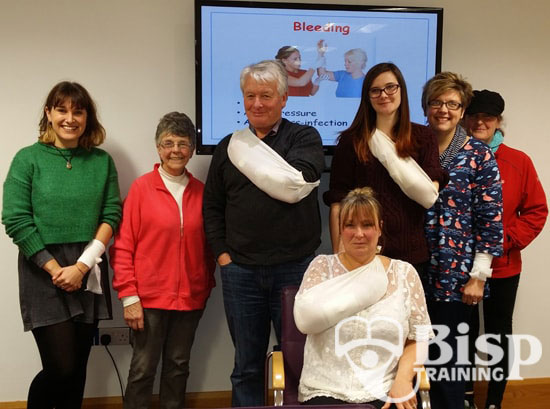 What Our Clients Say
Just a wee note to thank you for your own passion and enthusiasm that you put into the course which makes it more enjoyable and easier to pick things up therefore leading to my distinction.
PPG
I would recommend Bisp training & have done to anyone. This was a well delivered course by a very knowledgeable facilitator which was easy to digest & retain.
P&O
This training was extremely well delivered, it was informative and fun. Time well spent and the day flew in, I learned more this time than the last time I sat this course, Janice is a great facilitator.
WESTERN HEALTH TRUST
Latest News & Case Studies
admin
Life Savers Think 'Life Saver' and what images are conjured up? Fearless Avengers? Super humans in flapping red cloaks able to overcome all obstacles? Or perhaps you see closer to home… the men and women [...]
admin
Unsatisfactory levels of Legionella was found seven times in one Belfast City Council-owned facility last year. The spa area of Avoniel Leisure Centre had to close on three occasions, with follow-up water tests after these [...]
admin
We hope you enjoy our new mobile friendly website. We'll be adding more blog posts and information, and most importantly training dates.